CUSTOMER SUPPORT
We are also available to answer questions, provide advice or offer assistance via
eMail —
support@wallaceflynn.com
Text 1+833-488-9100
Telephone 1+336-781-0504
We are Wallace Flynn
A blind and deaf dog is our lodestar.
When our founder's pug went deaf and blind over several weeks, there was nothing in the market to help him-so she developed a scent mapping system for him. It successfully restored his dignity and the seed of our company was born.
As we have grown to carefully expand our offerings, we always keep that dog in mind. His name is Enzo. When confronted with a need that has no solution in the marketplace, we create it. From hand crafted musical instruments and global items that benefit third and emerging world collectives, holistic and healing proprietary supplements, everyday solutions to household problems, and a curated offering of glamorously funky furniture and art, we have constructed a rich palette of carefully gleaned products.
​We are a mother-daughter company that stays true to its original precept
—we make simple solutions for complex lives and impart joy where we can.
WallaceFlynn.com Policies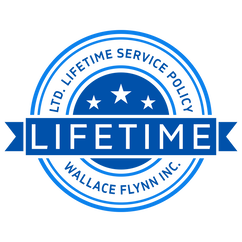 ​W
allaceFlynn.com Privacy Policy
Protecting your private information is our priority. This Statement of Privacy applies to the corporate website of www.WallaceFlynn.com, Wallace Flynn Inc. and governs data collection and usage. For the purposes of this Privacy Policy, unless otherwise noted, all references to Wallace Flynn Inc., WALLACE FLYNN. The WALLACE FLYNN.com website is an Information site. By using the WALLACE FLYNN website, you consent to the data practices described in this statement.
Collection of your Personal Information
We do not collect any personal information about you unless you voluntarily provide it to us. However, you may be required to provide certain personal information to us when you elect to use certain products or services available on the Site. These may include: (a) registering for an account on our Site; (b) entering a sweepstakes or contest sponsored by us or one of our partners; (c) signing up for special offers from selected third parties; (d) sending us an email message; (e) submitting your credit card or other payment information when ordering and purchasing products and services on our Site. To wit, we will use your information for, but not limited to, communicating with you in relation to services and/or products you have requested from us. We also may gather additional personal or non-personal information in the future.
Sharing Information with Third Parties
WALLACE FLYNN does not sell, rent or lease its customer lists to third parties.
WALLACE FLYNN may share data with trusted partners to help perform statistical analysis, send you email or postal mail, provide customer support, or arrange for deliveries. All such third parties are prohibited from using your personal information except to provide these services to WALLACE FLYNN, and they are required to maintain the confidentiality of your information.
WALLACE FLYNN may disclose your personal information, without notice, if required to do so by law or in the good faith belief that such action is necessary to: (a) conform to the edicts of the law or comply with legal process served on WALLACE FLYNN or the site; (b) protect and defend the rights or property of WALLACE FLYNN; and/or (c) act under exigent circumstances to protect the personal safety of users of WALLACE FLYNN, or the public.
Automatically Collected Information
Information about your computer hardware and software may be automatically collected by WALLACE FLYNN. This information can include: your IP address, browser type, domain names, access times and referring website addresses. This information is used for the operation of the service, to maintain quality of the service, and to provide general statistics regarding use of the WALLACE FLYNN website.
Security of your Personal Information
WALLACE FLYNN secures your personal information from unauthorized access, use, or disclosure. WALLACE FLYNN uses the following methods for this purpose:
- SSL Protocol
- Pair Networks
When personal information (such as a credit card number) is transmitted to other websites, it is protected through the use of encryption, such as the Secure Sockets Layer (SSL) protocol.
We strive to take appropriate security measures to protect against unauthorized access to or alteration of your personal information. Unfortunately, no data transmission over the Internet or any wireless network can be guaranteed to be 100% secure. As a result, while we strive to protect your personal information, you acknowledge that: (a) there are security and privacy limitations inherent to the Internet which are beyond our control; and (b) security, integrity, and privacy of any and all information and data exchanged between you and us through this Site cannot be guaranteed.
Children Under Thirteen
WALLACE FLYNN does not knowingly collect personally identifiable information from children under the age of thirteen. If you are under the age of thirteen, you must ask your parent or guardian for permission to use this website.
Changes to this Statement
WALLACE FLYNN reserves the right to change this Privacy Policy from time to time. We will notify you about significant changes in the way we treat personal information by sending a notice to the primary email address specified in your account, by placing a prominent notice on our site, and/or by updating any privacy information on this page. Your continued use of the Site and/or Services available through this Site after such modifications will constitute your: (a) acknowledgment of the modified Privacy Policy; and (b) agreement to abide and be bound by that Policy.
Contact Information
WALLACE FLYNN welcomes your questions or comments regarding this Statement of Privacy. If you believe that WALLACE FLYNN has not adhered to this Statement, please contact WALLACE FLYNN at:
Wallace Flynn Inc..
_________________
High Point, North Carolina 27106
Email Address:
support@WallaceFlynn.com
​
Telephone number:
3367810504
Shipping Your Order
We use only major carriers like USPS, FedEx, UPS, or Freight Carrier to deliver your order and we recommend you keep track of your order with the tracking number we provide. Please be patient as we have all experienced delays in receiving orders.
Please understand that once we ship your order, the package is out of our control. All delivery companies have been encountering service impacts due to COVID-19 closures or containment measures, severe weather, wildfires, or other events that may delay the arrival of your order.
​
Shipping Information & Return Policies
Our exclusive PRIMO Fast & Free Shipping lets you know that a specific item ships free, with expedited handling, fast shipping, and likely arrive within 6 business days to most areas. Most orders are shipped using a tracked shipping method, and tracking information will be updated after carrier pick-up.
​Oversized items, remote, off-continent, rural, or island delivery areas are subject to additional surcharges or fees for deliveries. Completely free shipping would not apply in these situations, due to the additional fees required. Typically, we charge the additional costs imposed on us to get your order delivered. Please inquire.
· Oversized items shipped via UPS or another parcel service may impose surcharges for shipping to you, please inquire first.
· Freight service for over-sized items ship to a commercial address which may include loading dock, forklift or personnel to offload during regular business hours. Freight companies charge extra for delivery to a residential address, and usually add one or more of the extra charges for such things as lift-gate service, major city delivery, limited access delivery, remote area delivery, fuel surcharges, restrictive neighborhood, re-delivery fee, pre-delivery notification, ferry delivery, inside delivery, sidewalk-use restrictions, and nosy neighbor fee. Only you would be aware of such obstacles and should you have concerns or questions about before ordering, please contact us.
· Mail, Parcel & Shipping services charge additional expense, surcharges or fees in delivering to remote, rural, desolate, or off-continent locations. Please be aware of where you live and level of access that exists to your delivery location. Should you have any doubts, please contact us to confirm any additional surcharges for shipping.
Exchange And Refund Policy
Everyone at Wallace Flynn Inc. wants to make sure you are completely satisfied with your purchase, and that everything was delivered as ordered. We take pride in the quality of the products we sell and offering a great customer experience is our top priority. Because many of our products are specialized and you may have questions, we encourage you to email or call us directly prior to purchase, this would help insure you choose the correct item. Our desire is to provide you with the confidence and satisfaction in making a purchase from Wallace Flynn Inc.. Most items purchased from Wallace Flynn Inc. can be returned for replacement, exchange, or a refund. If you need assistance with your new items, or feel you may have 8ordered the wrong item, please contact us for support by calling
336-781-0504
, or sending an email to
support@WallaceFlynncom
Returns
If you're not satisfied with an item that you purchased from Wallace Flynn Inc., you can initiate a return within
30 days
after purchase for a refund, as long as the item is in its original condition, packaging, includes packing slip or invoice, and is resalable. Items that have been used, missing parts, or modified in any way may not be returned. Custom items are not returnable.
To return an item, email support@WallaceFlynn.com to initiate return process, and follow the instructions. You will be responsible for return shipping costs (except in instances where the item arrived damaged or defective). We recommend insuring your return shipment and using a track-able shipping method. Refunds will not be issued for items damaged in return transit or for returns that are never received.
The following items may not be returned:
a. Items marked as final sale or "non-returnable" on the product page or during the checkout process
b. Merchandise with missing parts, pieces, or packaging
c. Custom items made for you, like replacement sofa mechanisms, and other custom ordered items
d. Any items sold by Wallace Flynn and shipped to Canada
e. Lack of documentation, packing slip or invoice
f. Merchandise not ordered directly from Wallace Flynn Inc.
In cases where items arrive damaged or in defective condition, we will either arrange for return shipping, or ask that you dispose of the product, as deemed appropriate. We do not reimburse or provide credit for return shipping costs. If a product is damaged or defective, please notify our support team immediately prior to returning anything to us. For all other cases, shipping costs are the responsibility of the customer. For orders which qualified for Free Shipping, the actual cost of shipping and handling will be deducted from your refund. Free shipping qualifies for merchandise you keep.
Damaged And Defective Items. In the unlikely event that an item you ordered arrives damaged or is defective, take pictures, you may return the item (and any related items from the order) for a replacement or a full refund, as long as you report the issue within
10 days
after delivery of the item and it was shipped by a parcel carrier (for example, if it was delivered by UPS, FEDEX, or USPS). You will not be responsible for the shipping costs to return or replace the item (and any related items from the order).
1.
Important Note About Deliveries by Freight or White Glove Services
: If the damaged item was shipped through a freight carrier or white glove service, then you must report the issue within
5 days
after delivery to be eligible for a replacement or refund of the item (and any related items in the order). It's critical to report the issue within that time period so that a claim can be filed with the carrier.
2. We ask you to inspect the packaging of the item before you accept the item from the carrier. If the packaging or the item appears damaged when it arrives, make note on the document (Bill of Lading) that box is damaged before you sign.
3. Should item be visibly damaged, please inform the carrier and refuse delivery. In that case, please report the issue and you can choose to receive a replacement or a refund. It is extremely difficult to file damage claims with the delivery company once you sign for it that you received it in good condition. This is why we ask to write down any package damage or exceptions by your name.
4.
Important Note About Freight Forwarders
: If you decide to use your own freight forwarder to ship an item or if you export an item outside the United States yourself or through another carrier, then Wallace Flynn will not be responsible for providing any replacement or refund for any damaged or defective items. You should not list Wallace Flynn Inc. on any export documentations.
In cases of shipping damage, defective products, or shipment discrepancies, resolution can often be expedited by providing images of the damage or defect (along with a clear description of the problem) in an email to our customer support team (support@Wallace Flynng.com). Once we receive this information, we will provide parts or replacement items as necessary to complete the order. If you receive a shipment which appears damaged, make a note of the damage with the carrier before signing for the package. We always require you to submit photographs of the damage or defect. All of these requirements are the results delivery companies place on us in filing claims on your behalf.
How To Request An RMA (Return Merchandise Authorization) Number: All Return and Exchange requests need to be submitted in writing, by sending an email to support@WallaceFlynn.com.
· Be sure to specify which items you wish to return, and include a reason for returning.
· Specify whether you are requesting a refund or an exchange, and if requesting an exchange, which item you would like to exchange for.
· Be sure to include your name, order number, and contact information to expedite processing.
· You will be notified by email once your refund or exchange has been processed.
How The Returns Process Usually Works
· Submit your RMA request by sending an email to support@WallaceFlynn.com
· You will immediately receive an automated response letting you know we received your request.
· You will be emailed a RMA Number and return instructions (Usually within 1 Business Day.)
· Write your RMA number clearly on the outside of the package and include a copy of the original order paperwork inside the box.
Refunds
If you choose to get a refund for an eligible returned, damaged or defective item (as specified above), you'll be refunded the purchase price and applicable sales tax. For damaged or defective items, you will also receive a refund for any amount you may have paid through Wallace Flynn to have the item shipped to you. For items that were not damaged or defective, the shipping costs will be deducted from the amount of the refund due to you.
Refunds will be issued to the original method of payment shortly after Wallace Flynn or the seller (as the case may be) receives and processes the eligible item. If we are unable to refund the original method of payment, Wallace Flynn will provide you with store credit for the amount of the refund due to you, which may be used for future purchases.
Missing Items. If your order is missing any items or parts, please notify us as soon as possible and no later than 30 days after purchase. If the item was sold by Wallace Flynn, you should contact Wallace Flynn Customer Support. If the item was sold by a third-party seller, you should contact that seller. That way, the right person can help you resolve the issues as quickly as possible.
Cancellations. You may cancel an order within 60 minutes, unless your order has already shipped. Please call us, or send an email to support@WallaceFlynn.com to alert us of your cancellation request.
After that point, the order will be processed for delivery to you. Please note that we cannot guarantee that your order can be canceled after 60 minutes, but we'll try our best to help.
Ltd. Lifetime Service Policy
Wallace Flynn Inc. produces, manufactures, distributes, and retails some of the finest values in products for industry, business, and direct consumers. Because of our commitment to satisfaction, and reputation, your Wallace Flynn Inc. purchase may qualify for our Ltd. Lifetime Service Policy. Look for the green LIFETIME seal on the website of purchase.
Products you can depend on.
This Ltd. Lifetime Policy covers manufacturing defects in the product you purchased directly from Wallace Flynn Inc. In cases of multiple pieces, replacement of one piece does not automatically constitute the replacement of the other piece or pieces/units. This limited policy is provided to the original purchaser. Product must be clean, and free of any stains or damage as stains and/or damage will void the policy.
This Service Policy runs from the original date of purchase. Repair or replacement of the product, does not extend its limited policy or begin a new limited policy period.
If your purchased product fails due to a manufacturing defect, we will repair the product. WALLACE FLYNN INC. reserves the right to substitute materials or models of comparable quality and does not guarantee that the item of the replacement will match the existing piece. Transportation charges are the responsibility of the consumer, along with a Policy Service Fee (PSF).
Contact your Wallace Flynn Inc. direct at
support@WallaceFlynn.com
and include clear and close pictures of the issue involved. Copy of proof of date and place of purchase will validate this policy service. All requests are subject to a Policy Service Fee and shipping charges. Next, we will let you know what the next steps would be. The Policy Service Fee allows us to expedite your claim digitally without requiring you to return the product back to us for inspection. Repeated attempts to file claims for the same item will void this privilege.
The policy coverage runs from the original date of purchase for the original purchaser, and must substantiate his or her purchase with an original, unaltered receipt. In the case of commercial clients, please refer to your purchase order. This policy is not transferable to subsequent owners.
​
Look for the Green LIFETIME seal on WALLACE FLYNN INC. websites, marketplaces, and sales channels.
Terms & ConditionsAgreement between User and www.WallaceFlynn.com
Welcome to www.WallaceFlynn.com. The www.WallaceFlynn.com website (the "Site") is comprised of various web pages operated by Wallace Flynn Inc. ("WALLACE FLYNN"). www.WallaceFlynn.com is offered to you conditioned on your acceptance without modification of the terms, conditions, and notices contained herein (the "Terms"). Your use of www.WallaceFlynn.com constitutes your agreement to all such Terms. Please read these terms carefully, and keep a copy of them for your reference.
www.WallaceFlynn.com is a corporate Information Site, providing you with information about our brands, eCommerce websites, terms other eCommerce Categories we may carry.
Privacy
Your use of www.WallaceFlynn.com is subject to WALLACE FLYNN's Privacy Policy. Please review our Privacy Policy, which also governs the Site and informs users of our data collection practices.
Electronic Communications
Visiting www.WallaceFlynn.com or sending emails to WALLACE FLYNN constitutes electronic communications. You consent to receive electronic communications and you agree that all agreements, notices, disclosures and other communications that we provide to you electronically, via email and on the Site, satisfy any legal requirement that such communications be in writing.
Your Account
If you use this site, you are responsible for maintaining the confidentiality of your account and password and for restricting access to your computer, and you agree to accept responsibility for all activities that occur under your account or password. You may not assign or otherwise transfer your account to any other person or entity. You acknowledge that WALLACE FLYNN is not responsible for third party access to your account that results from theft or misappropriation of your account. WALLACE FLYNN and its associates reserve the right to refuse or cancel service, terminate accounts, or remove or edit content in our sole discretion.
Children Under Thirteen
WALLACE FLYNN does not knowingly collect, either online or offline, personal information from persons under the age of thirteen. If you are under 18, you may use www.WallaceFlynn.com only with permission of a parent or guardian.
Cancellation/Refund Policy
see Refund Policy
Links to Third Party Sites/Third Party Services
www.WallaceFlynn.com may contain links to other websites ("Linked Sites"). The Linked Sites are not under the control of WALLACE FLYNN and WALLACE FLYNN is not responsible for the contents of any Linked Site, including without limitation any link contained in a Linked Site, or any changes or updates to a Linked Site. WALLACE FLYNN is providing these links to you only as a convenience, and the inclusion of any link does not imply endorsement by WALLACE FLYNN of the site or any association with its operators.
Certain services made available via www.WallaceFlynn.com are delivered by third party sites and organizations. By using any product, service or functionality originating from the www.WallaceFlynn.com domain, you hereby acknowledge and consent that WALLACE FLYNN may share such information and data with any third party with whom WALLACE FLYNN has a contractual relationship to provide the requested product, service or functionality on behalf of www.WallaceFlynn.com users and customers.
No Unlawful or Prohibited Use/Intellectual Property
You are granted a non-exclusive, non-transferable, revocable license to access and use www.WallaceFlynn.com strictly in accordance with these terms of use. As a condition of your use of the Site, you warrant to WALLACE FLYNN that you will not use the Site for any purpose that is unlawful or prohibited by these Terms. You may not use the Site in any manner which could damage, disable, overburden, or impair the Site or interfere with any other party's use and enjoyment of the Site. You may not obtain or attempt to obtain any materials or information through any means not intentionally made available or provided for through the Site.
All content included as part of the Service, such as text, graphics, logos, images, as well as the compilation thereof, and any software used on the Site, is the property of WALLACE FLYNN or its suppliers and protected by copyright and other laws that protect intellectual property and proprietary rights. You agree to observe and abide by all copyright and other proprietary notices, legends or other restrictions contained in any such content and will not make any changes thereto.
You will not modify, publish, transmit, reverse engineer, participate in the transfer or sale, create derivative works, or in any way exploit any of the content, in whole or in part, found on the Site. WALLACE FLYNN content is not for resale. Your use of the Site does not entitle you to make any unauthorized use of any protected content, and in particular you will not delete or alter any proprietary rights or attribution notices in any content. You will use protected content solely for your personal use, and will make no other use of the content without the express written permission of WALLACE FLYNN and the copyright owner. You agree that you do not acquire any ownership rights in any protected content. We do not grant you any licenses, express or implied, to the intellectual property of WALLACE FLYNN or our licensors except as expressly authorized by these Terms.
International Users
The Service is controlled, operated and administered by WALLACE FLYNN from our offices within the USA. If you access the Service from a location outside the USA, you are responsible for compliance with all local laws. You agree that you will not use the WALLACE FLYNN Content accessed through www.WallaceFlynn.com in any country or in any manner prohibited by any applicable laws, restrictions or regulations.
Indemnification
You agree to indemnify, defend and hold harmless WALLACE FLYNN, its officers, directors, employees, agents and third parties, for any losses, costs, liabilities and expenses (including reasonable attorney's fees) relating to or arising out of your use of or inability to use the Site or services, any user postings made by you, your violation of any terms of this Agreement or your violation of any rights of a third party, or your violation of any applicable laws, rules or regulations. WALLACE FLYNN reserves the right, at its own cost, to assume the exclusive defense and control of any matter otherwise subject to indemnification by you, in which event you will fully cooperate with WALLACE FLYNN in asserting any available defenses.
Arbitration
In the event the parties are not able to resolve any dispute between them arising out of or concerning these Terms and Conditions, or any provisions hereof, whether in contract, tort, or otherwise at law or in equity for damages or any other relief, then such dispute shall be resolved only by final and binding arbitration pursuant to the Federal Arbitration Act, conducted by a single neutral arbitrator and administered by the American Arbitration Association, or a similar arbitration service selected by the parties, in a location mutually agreed upon by the parties. The arbitrator's award shall be final, and judgment may be entered upon it in any court having jurisdiction. In the event that any legal or equitable action, proceeding or arbitration arises out of or concerns these Terms and Conditions, the prevailing party shall be entitled to recover its costs and reasonable attorney's fees. The parties agree to arbitrate all disputes and claims in regards to these Terms and Conditions or any disputes arising as a result of these Terms and Conditions, whether directly or indirectly, including Tort claims that are a result of these Terms and Conditions. The parties agree that the Federal Arbitration Act governs the interpretation and enforcement of this provision. The entire dispute, including the scope and enforceability of this arbitration provision shall be determined by the Arbitrator. This arbitration provision shall survive the termination of these Terms and Conditions.
Class Action Waiver
Any arbitration under these Terms and Conditions will take place on an individual basis; class arbitrations and class/representative/collective actions are not permitted. THE PARTIES AGREE THAT A PARTY MAY BRING CLAIMS AGAINST THE OTHER ONLY IN EACH'S INDIVIDUAL CAPACITY, AND NOT AS A PLAINTIFF OR CLASS MEMBER IN ANY PUTATIVE CLASS, COLLECTIVE AND/ OR REPRESENTATIVE PROCEEDING, SUCH AS IN THE FORM OF A PRIVATE ATTORNEY GENERAL ACTION AGAINST THE OTHER. Further, unless both you and WALLACE FLYNN agree otherwise, the arbitrator may not consolidate more than one person's claims, and may not otherwise preside over any form of a representative or class proceeding.
Liability Disclaimer
THE INFORMATION, SOFTWARE, PRODUCTS, AND SERVICES INCLUDED IN OR AVAILABLE THROUGH THE SITE MAY INCLUDE INACCURACIES OR TYPOGRAPHICAL ERRORS. CHANGES ARE PERIODICALLY ADDED TO THE INFORMATION HEREIN. WALLACE FLYNN INC. AND/OR ITS SUPPLIERS MAY MAKE IMPROVEMENTS AND/OR CHANGES IN THE SITE AT ANY TIME.
WALLACE FLYNN INC. AND/OR ITS SUPPLIERS MAKE NO REPRESENTATIONS ABOUT THE SUITABILITY, RELIABILITY, AVAILABILITY, TIMELINESS, AND ACCURACY OF THE INFORMATION, SOFTWARE, PRODUCTS, SERVICES AND RELATED GRAPHICS CONTAINED ON THE SITE FOR ANY PURPOSE. TO THE MAXIMUM EXTENT PERMITTED BY APPLICABLE LAW, ALL SUCH INFORMATION, SOFTWARE, PRODUCTS, SERVICES AND RELATED GRAPHICS ARE PROVIDED "AS IS" WITHOUT WARRANTY OR CONDITION OF ANY KIND. WALLACE FLYNN INC.. AND/OR ITS SUPPLIERS HEREBY DISCLAIM ALL WARRANTIES AND CONDITIONS WITH REGARD TO THIS INFORMATION, SOFTWARE, PRODUCTS, SERVICES AND RELATED GRAPHICS, INCLUDING ALL IMPLIED WARRANTIES OR CONDITIONS OF MERCHANTABILITY, FITNESS FOR A PARTICULAR PURPOSE, TITLE AND NON-INFRINGEMENT.
TO THE MAXIMUM EXTENT PERMITTED BY APPLICABLE LAW, IN NO EVENT SHALL WALLACE FLYNN INC.. AND/OR ITS SUPPLIERS BE LIABLE FOR ANY DIRECT, INDIRECT, PUNITIVE, INCIDENTAL, SPECIAL, CONSEQUENTIAL DAMAGES OR ANY DAMAGES WHATSOEVER INCLUDING, WITHOUT LIMITATION, DAMAGES FOR LOSS OF USE, DATA OR PROFITS, ARISING OUT OF OR IN ANY WAY CONNECTED WITH THE USE OR PERFORMANCE OF THE SITE, WITH THE DELAY OR INABILITY TO USE THE SITE OR RELATED SERVICES, THE PROVISION OF OR FAILURE TO PROVIDE SERVICES, OR FOR ANY INFORMATION, SOFTWARE, PRODUCTS, SERVICES AND RELATED GRAPHICS OBTAINED THROUGH THE SITE, OR OTHERWISE ARISING OUT OF THE USE OF THE SITE, WHETHER BASED ON CONTRACT, TORT, NEGLIGENCE, STRICT LIABILITY OR OTHERWISE, EVEN IF WALLACE FLYNN INC.. OR ANY OF ITS SUPPLIERS HAS BEEN ADVISED OF THE POSSIBILITY OF DAMAGES. BECAUSE SOME STATES/JURISDICTIONS DO NOT ALLOW THE EXCLUSION OR LIMITATION OF LIABILITY FOR CONSEQUENTIAL OR INCIDENTAL DAMAGES, THE ABOVE LIMITATION MAY NOT APPLY TO YOU. IF YOU ARE DISSATISFIED WITH ANY PORTION OF THE SITE, OR WITH ANY OF THESE TERMS OF USE, YOUR SOLE AND EXCLUSIVE REMEDY IS TO DISCONTINUE USING THE SITE.
Termination/Access Restriction
WALLACE FLYNN reserves the right, in its sole discretion, to terminate your access to the Site and the related services or any portion thereof at any time, without notice. To the maximum extent permitted by law, this agreement is governed by the laws of the State of North Carolina and you hereby consent to the exclusive jurisdiction and venue of courts in North Carolina in all disputes arising out of or relating to the use of the Site. Use of the Site is unauthorized in any jurisdiction that does not give effect to all provisions of these Terms, including, without limitation, this section.
You agree that no joint venture, partnership, employment, or agency relationship exists between you and WALLACE FLYNN as a result of this agreement or use of the Site. WALLACE FLYNN's performance of this agreement is subject to existing laws and legal process, and nothing contained in this agreement is in derogation of WALLACE FLYNN's right to comply with governmental, court and law enforcement requests or requirements relating to your use of the Site or information provided to or gathered by WALLACE FLYNN with respect to such use. If any part of this agreement is determined to be invalid or unenforceable pursuant to applicable law including, but not limited to, the warranty disclaimers and liability limitations set forth above, then the invalid or unenforceable provision will be deemed superseded by a valid, enforceable provision that most closely matches the intent of the original provision and the remainder of the agreement shall continue in effect.
Unless otherwise specified herein, this agreement constitutes the entire agreement between the user and WALLACE FLYNN with respect to the Site and it supersedes all prior or contemporaneous communications and proposals, whether electronic, oral or written, between the user and WALLACE FLYNN with respect to the Site. A printed version of this agreement and of any notice given in electronic form shall be admissible in judicial or administrative proceedings based upon or relating to this agreement to the same extent and subject to the same conditions as other business documents and records originally generated and maintained in printed form. It is the express wish to the parties that this agreement and all related documents be written in English.
Changes to Terms
WALLACE FLYNN reserves the right, in its sole discretion, to change the Terms under which Wallace FlynnGroup.com is offered. The most current version of the Terms will supersede all previous versions. WALLACE FLYNN encourages you to periodically review the Terms to stay informed of our updates. Shipping terms may change because of your location or oversize package surcharges.
Contact Us
WALLACE FLYNN welcomes your questions or comments regarding the Terms:
Wallace Flynn Inc..
1409 West Green Dr
High Point, North Carolina 27260
Email Address:
support@WallaceFlynn.com
​
Telephone number:
3367810504
---
© 2022Wallace Flynn Inc | All Rights Reserved | WallaceFlynn.com